"PKWA Law has earned its rank as one of the top family law firms."
The Straits Times
PKWA family lawyers are consistently named as leading Singapore lawyers by the Straits Times, Benchmark Litigation, Asian Legal Business, Singapore Business Review and Doyle's Guide. Our firm has more than 100 employees and 30 years of history. Our clients include all the major banks such as DBS, UOB, OCBC and Maybank. We are a safe and trusted choice.
Our fees are fixed, clear and transparent from the outset, and we are happy to offer a free initial consultation.
It is a parent's duty to maintain the child until the child reaches adulthood whether or not they have custody. Similarly, a parent's right to have access to their child is sacrosanct and will be heavily guarded by the Court. Only in very extreme circumstances will access be taken away from a parent, e.g. where there is violence. In the case of alleged violence, the Court may still give supervised access.
At PKWA Law, our team of child custody lawyers strongly believe that parents should co-operate with each other when it comes to parenting the child. A child needs both parents' love, and attention and parents should take care to ensure that their divorce does not affect the child adversely.
If you require legal advice and support in any matters regarding custody, care & control, please don't hesitate to contact us.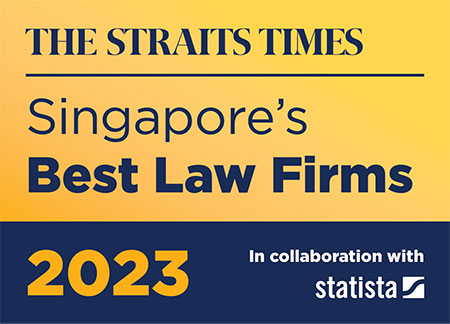 Fixed, clear & transparent fees
Pricing varies
Please get in touch with us for an assessment.
PKWA Law has over 30 years of history, and with more than 100 employees. We are an established family law firm.
Our fees are fixed and affordable from the outset so that you can have peace of mind.
Excellent reviews and testimonials from numerous clients across numerous independent platforms.
Our lawyers are recognized as leading family lawyers by the Straits Times, and other leading publications.
PKWA Law is trusted by leading corporations such as DBS, OCBC, UOB, Maybank, HSBC, Citibank, and CPF Board.
Free first consultation so you can make an informed decision on whether to proceed with your family law matter.
Featured news
Award winning Law Firm
PKWA Law named as one of Singapore's Best Family Law Firms in the Straits Times annual survey 2023
Meet some of our custody, care & control lawyers
Client testimonials
Ms N
Hi Mr Low, With your help, my case was closed happily. I really appreciated what you had done for my children and me. My children are much happier. I wish you all the best. Thank you!
Our awards and accolades