"The firm packages most of its legal services with an all-inclusive fixed fee that is affordable for all."
The Straits Times
PKWA Law is ranked by The Straits Times as one of Singapore's Best Family Law Firms. Our lawyers are also consistently named as leading Singapore family lawyers by publications such as Benchmark Litigation, Asian Legal Business, Singapore Business Review, and Doyle's Guide.
The Syariah Court has jurisdiction to hear divorce applications in Muslim marriages under Section 35 of the Administration of Muslim Law Act (Cap. 3). The Syariah Court has no jurisdiction to hear the issue of Personal Protection Order, Interim Maintenance for the Wife (for the period till divorce proceedings are finalised), Interim Maintenance for the Children and Enforcement of the Syariah Court orders.
For all matters relating to Syariah Law in relation to divorce, please contact us to discuss your situation.
Grounds for divorce in Syariah law
The ground for divorce for the husband is by simply by way of pronouncing 'talak'.
The grounds for divorce for the wife is Khuluk, a divorce by redemption where the wife pays a monetary sum to the husband to absolve herself from the marriage.
Taklik, where the husband breaches the pre-marital agreements and;
Fasakh, valid grounds under Section 49 (1) of the Administration of Muslim Law Act (Cap. 3) which includes, where the wife is treated with acts of physical ill-treatment by the husband, the wife has been estranged from her husband for more than 3 months without the means for maintenance and sustenance, the husband has been associating with women of ill-repute, the husband has been living with an unmarried woman, husband has not been treating the wife equally among other married wives.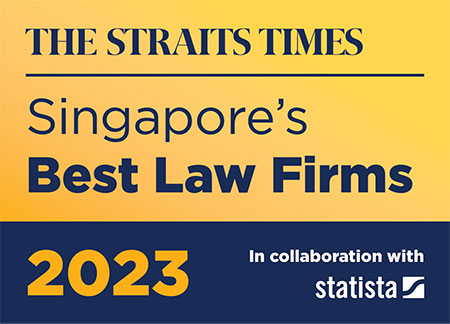 Fixed, clear & transparent fees
Muslim Divorce
Get in touch
Please get in touch with us for an assessment on your situation.
PKWA Law has over 30 years of history, and with more than 100 employees. We are an established family law firm.
Our fees are fixed and affordable from the outset so that you can have peace of mind.
Excellent reviews and testimonials from numerous clients across numerous independent platforms.
Our lawyers are recognized as leading family lawyers by the Straits Times, and other leading publications.
PKWA Law is trusted by leading corporations such as DBS, OCBC, UOB, Maybank, HSBC, Citibank, and CPF Board.
Free first consultation so you can make an informed decision on whether to proceed with your family law matter.
Featured news
Award winning Law Firm
PKWA Law named as one of Singapore's Best Family Law Firms in the Straits Times annual survey 2023
Meet some of our Muslim Divorce lawyers
Client testimonials
Siti Nuriada Rahmat
PKWA team have made my case a success. My daughter & me are finally free. Their team is very patient, understanding & ready to help me on my case including payment. I really appreciate it so much. I will recommand to PKWA team to others family members & friends.
Our awards and accolades