"The firm packages most of its legal services with an all-inclusive fixed fee that is affordable for all."
The Straits Times
Why choose us?
We are a leading Singapore family law firm with more than 150 employees, and more than 30 years of history.
Our fees are fixed, clear and transparent.  Our promotion fee for doing both a Will and LPA starts from just $690.
We do not rush to do your will within an hour or within a day.  Because your will is one of the most important documents you will ever make, we believe that it deserves our careful attention.  As a leading family law firm, we listen carefully to our client's needs, and our wills are professionally drafted and checked several times before it is signed.
Why make a will?
A will is one of the most important documents you will ever make in your lifetime.
A will is a legal document that lets you decide what happens to your money and your assets after your death. Your will lets you say:
How your money and assets will be distributed to the people you love.
Who you want to look after your children.
Who you want to carry out your wishes (an executor).
Who should make a will?
PKWA wills lawyers can help you to make a will if:
you do not have a will.
you are getting married.
you are separated or divorced.
you have children.
you have elderly parents you wish to take care of.
What happens if I don't have a will?
If you die without a will, you will be deemed to have died "intestate".  In such a situation, your money and assets will be distributed according to the Intestate Succession Act.  You will have no say in who is appointed to administer your estate and who will inherit your money and assets.
Singapore Will Lawyers
PKWA family lawyers have assisted thousands of Singapore families in planning of the future.  We are consistently named as leading Singapore lawyers by the Straits Times, Benchmark Litigation, Asian Legal Business, Singapore Business Review and Doyle's Guide. Our firm has more than 130 employees and 30 years of history. Our clients include all the major banks such as DBS, UOB, OCBC and Maybank. We are a safe and trusted choice.
Affordable will writing service
Our fees are fixed, clear and transparent from the outset and we are happy to offer a free initial consultation.
Along with writing your Will, we also recommend that you consider making a Lasting Power of Attorney. This is a legal document in which you appoint a Donee to make decisions and act on your behalf should you lose mental capacity one day. A donee can be appointed to act in the two broad areas of personal welfare and property & matters.  We offer a Special Promotion of $690 for both will writing and LPA.
For further guidance, please get in touch with us to discuss your situation and requirements.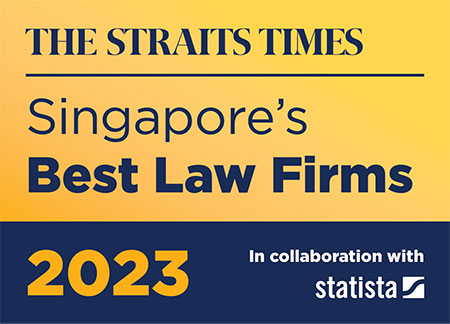 Fixed, clear & transparent fees
Will Writing
*Special Promotion*
Will + LPA

$690
PKWA Law has over 30 years of history, and with more than 130 employees. We are an established family law firm.
Our fees are fixed and affordable from the outset so that you can have peace of mind.
Excellent reviews and testimonials from numerous clients across numerous independent platforms.
Our lawyers are recognized as leading family lawyers by the Straits Times, and other leading publications.
PKWA Law is trusted by leading corporations such as DBS, OCBC, UOB, Maybank, HSBC, Citibank, and CPF Board.
Free first consultation so you can make an informed decision on whether to proceed with your family law matter.
Featured news
Award winning Law Firm
PKWA Law named as one of Singapore's Best Family Law Firms in the Straits Times annual survey 2023
Meet some of our Wills lawyers and team
Client testimonials
SW
I find PKWA very professional in their approach. Reception was efficient and polite. Few days ago, Jane Ng attended to us and she accorded 15 mins of her time to attend to my mother to clarify and explain again some points of mother's Will which she made a few years ago. I wanted to pay but she firmly declined. Jane was also very patient. Kudos to PKWA!
Susan Loh
Mr Pan Wai Liong has been our lawyer for the past 20 years. Mr Pan had taken care of all the legal documents for the sales and purchases of our 4 properties over the years. Mr Pan is a professional lawyer that we can count upon to give sound and helpful advice before and after the purchase of our properties. He is very experienced in handing all the legal documentation of properties. 4 years ago, we consulted Mr Pan to do our Will and LPA. He is a very meticulous and detailed lawyer. He analyzed our needs, provided useful advice and crafted the wills to take care of our best interests. We would definitely engage his service again if we need any legal advice. We would also recommend his professional service to my children, relatives and friends!
Our awards and accolades