"The firm packages most of its legal services with an all-inclusive fixed fee that is affordable for all."
The Straits Times
In Singapore, those of Muslim faith are subject to both Syariah Law and Singapore Civil Law. In practical terms, Syariah law will mainly impact those of Muslim faith in the areas of divorce, and probate and administration of a deceased persons estate.
PKWA Law provides legal advice and services in both of these core areas of Syariah law. We are consistently ranked by The Straits Times as one of Singapore's Best Family Law Firms. Our lawyers are also consistently named as leading Singapore family lawyers by publications such as Benchmark Litigation, Asian Legal Business, Singapore Business Review, and Doyle's Guide.
Our areas of practice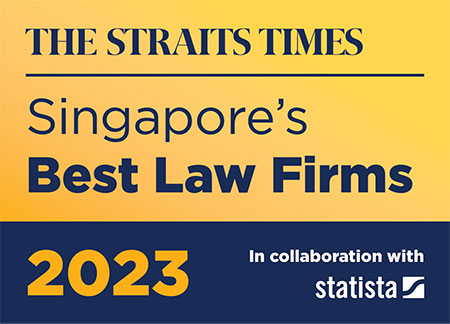 Fixed, clear & transparent fees
Get in touch
Please get in touch with us to assess your requirements.
PKWA Law has over 30 years of history, and with more than 130 employees. We are an established family law firm.
Our fees are fixed and affordable from the outset so that you can have peace of mind.
Excellent reviews and testimonials from numerous clients across numerous independent platforms.
Our lawyers are recognized as leading family lawyers by the Straits Times, and other leading publications.
PKWA Law is trusted by leading corporations such as DBS, OCBC, UOB, Maybank, HSBC, Citibank, and CPF Board.
Free first consultation so you can make an informed decision on whether to proceed with your family law matter.
Featured news
Award winning Law Firm
PKWA Law named as one of Singapore's Best Family Law Firms in the Straits Times annual survey 2023
Meet some of our syariah law lawyers
Client testimonials
Nursidah Malik
I am grateful for the prompt service of PKWA Law and Mr Muhammad Firdaus in granting me the Letter of Administration. Everything was swift and hassle-free. The first session (which was free) was very helpful because he informed me of all the documents I need to collate before I can proceed. The legal fee is also one of the most affordable ones in Singapore. Thank you for the great service!
Al-hanan Mohamad
Senior Legal Executive Firdaus has been an exceptional employee. If the quality of a firm's employees is an indication of future success, then PKWA has a very bright future. Thanks again Firdaus.
Our awards and accolades