"PKWA Law offers friendly services and affordable fees in addition to legal excellence."
The Straits Times
PKWA family lawyers are consistently named as leading Singapore lawyers by the Straits Times, Benchmark Litigation, Asian Legal Business, Singapore Business Review and Doyle's Guide. Our firm has more than 100 employees and 30 years of history. Our clients include all the major banks such as DBS, UOB, OCBC and Maybank. We are a safe and trusted choice.
Our fees are fixed, clear and transparent from the outset, and we are happy to offer a free initial consultation.
When an adoption order is passed by the court, the child's legal ties with the biological parents will be severed and all the rights, duties, obligations and liabilities shall vest in the adoptive parents. This is pursuant to section 7(1) of the Adoption of Children Act.
Introduction to adoption
The first step towards adopting a child is to determine whether one meets the eligibility requirements. The eligibility requirements for adoption are:
The child must be below 21 years old and single;
The applicant must be at least 25 years old; and
The applicant must be at least 21 years older (but not more than 50 years older) than the child.
In addition, solitary male applicants are prohibited from adopting female children, and only married couples are allowed to jointly adopt children.
Notwithstanding the above, section 4(2) of the ACA confers upon the Court the power to make exceptions to the general rule where the child and the applicant are blood relatives, as well as in cases where both parties to the marriage are at least 25 years old, and they are trying to jointly adopt a child whose age is less than 21 years below their respective ages.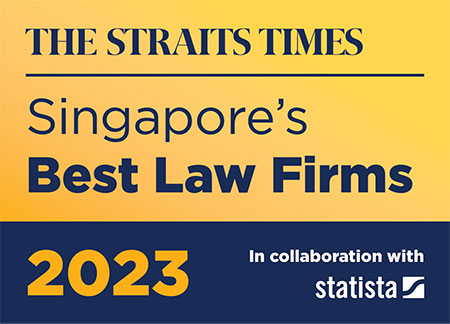 Fixed, clear & transparent fees
Dispensation of Service
$4,990
We are here to help
Please get in touch to further discuss your situation.
PKWA Law has over 30 years of history, and with more than 100 employees. We are an established family law firm.
Our fees are fixed and affordable from the outset so that you can have peace of mind.
Excellent reviews and testimonials from numerous clients across numerous independent platforms.
Our lawyers are recognized as leading family lawyers by the Straits Times, and other leading publications.
PKWA Law is trusted by leading corporations such as DBS, OCBC, UOB, Maybank, HSBC, Citibank, and CPF Board.
Free first consultation so you can make an informed decision on whether to proceed with your family law matter.
Featured news
Award winning Law Firm
PKWA Law named as one of Singapore's Best Family Law Firms in the Straits Times annual survey 2023
Meet some of our adoption lawyers
Our awards and accolades