"The firm packages most of its legal services with an all-inclusive fixed fee that is affordable for all."
The Straits Times
How much maintenance am I entitled to?
The courts will consider each families circumstances and decide on how much maintenance should be given and for how long. The Singapore court has, in the case of ATE v ATD recently laid down three broad guiding principles as to when nominal wife maintenance may or may not be awarded.
First, nominal maintenance is not awarded automatically or as a matter of course.
Second, the court will not award nominal wife maintenance merely based on a wife's assertion that her situation will change in the future.
Third, in deciding whether to award nominal maintenance, the court must always bear in mind the underlying rationale and purpose of an award of maintenance to former wives.
The overarching principle embodied in section 114(2) of the Women's Charter is that of financial preservation, which requires the wife to be maintained at a standard that is, to a reasonable extent, commensurate with the standard of living she had enjoyed during the marriage – but section 114(2) has to be applied in a "common sense holistic manner that takes into account the new realities that flow from the breakdown of marriage".
The award of maintenance for a former wife also takes into account that the former wife ought to try to regain self-sufficiency and that an order of maintenance is not intended to create life-long dependency by the former wife on the former husband.
If you require assistance with any matters relating to maintenance either as part of current divorce proceedings or to vary an existing court order, don't hesitate to get in touch with us for a free consultation.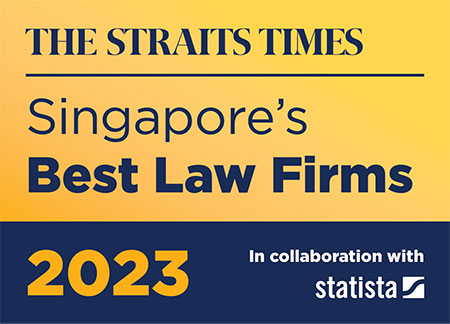 Fixed, clear & transparent fees
Maintenance Summons
We are here to help
Please get in touch to discuss your situation.
PKWA Law has over 30 years of history, and with more than 100 employees. We are an established family law firm.
Our fees are fixed and affordable from the outset so that you can have peace of mind.
Excellent reviews and testimonials from numerous clients across numerous independent platforms.
Our lawyers are recognized as leading family lawyers by the Straits Times, and other leading publications.
PKWA Law is trusted by leading corporations such as DBS, OCBC, UOB, Maybank, HSBC, Citibank, and CPF Board.
Free first consultation so you can make an informed decision on whether to proceed with your family law matter.
Featured news
Award winning Law Firm
PKWA Law named as one of Singapore's Best Family Law Firms in the Straits Times annual survey 2023
Meet some of our maintenance lawyers
Our awards and accolades