Marriage Annulment Lawyers
"The firm packages most of its legal services with an all-inclusive fixed fee that is affordable for all."
The Straits Times
An annulment is a process that legally brings your marriage to an end. Thereafter, the marriage is invalid and ceases ever to have existed in law. Unlike a divorce, which requires you to be married for at least 3 years before you can file for one, you may be able to annul your marriage even if you have not been married for at least 3 years if you can meet the required criteria.
PKWA family lawyers are consistently named as leading Singapore lawyers by the Straits Times, Benchmark Litigation, Asian Legal Business, Singapore Business Review and Doyle's Guide. Our firm has more than 100 employees and 30 years of history. Our clients include all the major banks such as DBS, UOB, OCBC and Maybank. We are a safe and trusted choice.
Our fees are fixed, clear and transparent from the outset, and we are happy to offer a free initial consultation.
How can you get your marriage annulled in Singapore?
One person must start the process with a writ on the grounds the marriage is either voidable or void.
Void marriage examples include:
One person is already married.
Someone is under 18 and has not been authorised to get married.
Marriages between Muslims that are registered/solemnised under civil law.
Where the marriage was not properly solemnised.
The parties in the marriage are closely related by blood.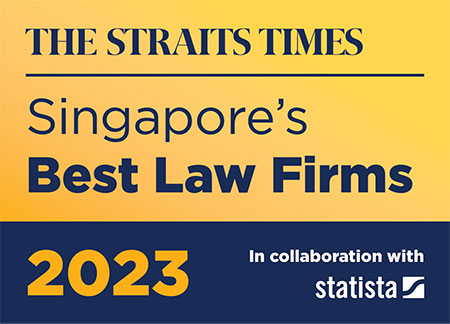 Fixed, clear & transparent fees
Marriage Annulment
We are here to help
Please get in touch to discuss your situation.
PKWA Law has over 30 years of history, and with more than 100 employees. We are an established family law firm.
Our fees are fixed and affordable from the outset so that you can have peace of mind.
Excellent reviews and testimonials from numerous clients across numerous independent platforms.
Our lawyers are recognized as leading family lawyers by the Straits Times, and other leading publications.
PKWA Law is trusted by leading corporations such as DBS, OCBC, UOB, Maybank, HSBC, Citibank, and CPF Board.
Free first consultation so you can make an informed decision on whether to proceed with your family law matter.
Featured news
Award winning Law Firm
PKWA Law named as one of Singapore's Best Family Law Firms in the Straits Times annual survey 2023
Meet some of our annulments lawyers
Our awards and accolades