Lasting Power of Attorney
"The firm packages most of its legal services with an all-inclusive fixed fee that is affordable for all."
The Straits Times
What is a Lasting Power of Attorney (LPA)?
The LPA is a legal instrument which allows a person who is at least 21 years of age ('donor'), to voluntarily appoint one or more persons ('donee(s)') to make decisions and act on his behalf should he lose mental capacity one day. A donee can be appointed to act in the two broad areas of personal welfare and property & affairs matters.
Why should you get a LPA?
If you unfortunately lose mental capacity and did not make a Lasting Power of Attorney, your family members must apply for a Deputyship Order to administer your affairs. This court order is one where the court appoints a person to be the court-appointed deputy to manage your affairs.  You will have no say in who the court appoints to be your Deputy.  The person appointed may not be the person you want to look after you.
In addition, if you did not make a LPA, your family members will have the stress and financial worries of applying to court to apply for the Deputyship Order. There are many instances of families who cannot access the bank accounts of the breadwinner who has lost mental capacity, and therefore cannot pay their bills whilst waiting for the court order to be issued.  The process of applying for a Deputyship Order takes several months.
There are only advantages and absolutely no disadvantages in setting up a Lasting Power of Attorney.  It should be done by everyone.  It will give you significant peace of mind should the worst occur.  You should also have your will drafted by a wills lawyer when you do your LPA.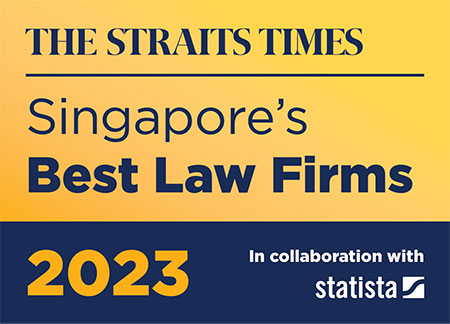 Lasting Power of Attorney
Lasting Power of Attorney
$300
We are here to help
Please get in touch to discuss your situation.
PKWA Law has over 30 years of history, and with more than 100 employees. We are an established family law firm.
Our fees are fixed and affordable from the outset so that you can have peace of mind.
Excellent reviews and testimonials from numerous clients across numerous independent platforms.
Our lawyers are recognized as leading family lawyers by the Straits Times, and other leading publications.
PKWA Law is trusted by leading corporations such as DBS, OCBC, UOB, Maybank, HSBC, Citibank, and CPF Board.
Free first consultation so you can make an informed decision on whether to proceed with your family law matter.
Featured news
Award winning Law Firm
PKWA Law named as one of Singapore's Best Family Law Firms in the Straits Times annual survey 2023
Meet some of our lasting power of attorney lawyers
Client testimonials
Susan Loh
Mr Pan Wai Liong has been our lawyer for the past 20 years. Mr Pan had taken care of all the legal documents for the sales and purchases of our 4 properties over the years. Mr Pan is a professional lawyer that we can count upon to give sound and helpful advice before and after the purchase of our properties. He is very experienced in handing all the legal documentation of properties. 4 years ago, we consulted Mr Pan to do our Will and LPA. He is a very meticulous and detailed lawyer. He analyzed our needs, provided useful advice and crafted the wills to take care of our best interests. We would definitely engage his service again if we need any legal advice. We would also recommend his professional service to my children, relatives and friends!
Our awards and accolades