"Hailed as a leading specialist for family and divorce law in Singapore."
The Straits Times
Family law specialists
PKWA family lawyers are consistently named as leading Singapore lawyers by the Straits Times, Benchmark Litigation, Asian Legal Business, Singapore Business Review and Doyle's Guide. Our firm has more than 100 employees and 30 years of history. Our clients include all the major banks such as DBS, UOB, OCBC, and Maybank. We are a safe and trusted choice.
Affordable and fixed fees
Our fees are fixed, clear and transparent from the outset.  If your variation is uncontested, our fees are just $1,890. Please contact us for a free initial consultation.
Common types of variation orders
Clients regularly approach us to seek advice on whether they can adjust their existing Court Orders. These types of requests can be sought for a number of reasons, but the most common applications tend to concern children's custody, care and control, division or transfer of matrimonial assets, and/or wife maintenance obligations.
In order to alter an existing Court Order, you must make an application to the Court known as applications to vary an Order.
Common reasons for variation orders
In the majority of cases, the request for a variation order arises due to personal or financial changes that have occurred through the passing of time. For example,
The expenses of the child(ren) (and/or wife) may have changed, either increasing or decreasing;
The financial circumstances of the party paying the maintenance for the child (and/or wife) may also have changed. For example, they may have been retrenched, suffered a loss in earnings, illness, etc. All of these factors may contribute to the individual no longer being able to pay the previously agreed sum of money.
Both parties agree to a change in the custody, care and control of children, and the change is made in the children's best interests.
The previous order on the matrimonial property is not workable, and it should be changed to reflect the new circumstances. For example, the property is to be transferred to one party instead of being sold, or vice versa.
If you feel that such situations apply to you, please contact PKWA Family Lawyers to understand your options in applying for a variation of a court order.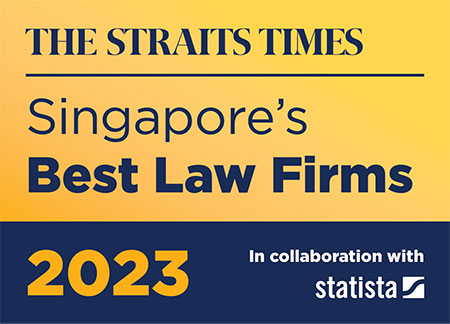 Fixed, clear & transparent fees
Variation of Court Order
We are here to help
Please get in touch to discuss your situation.
PKWA Law has over 30 years of history, and with more than 100 employees. We are an established family law firm.
Our fees are fixed and affordable from the outset so that you can have peace of mind.
Excellent reviews and testimonials from numerous clients across numerous independent platforms.
Our lawyers are recognized as leading family lawyers by the Straits Times, and other leading publications.
PKWA Law is trusted by leading corporations such as DBS, OCBC, UOB, Maybank, HSBC, Citibank, and CPF Board.
Free first consultation so you can make an informed decision on whether to proceed with your family law matter.
Featured news
Award winning Law Firm
PKWA Law named as one of Singapore's Best Family Law Firms in the Straits Times annual survey 2023
Meet some of our variation of court order lawyers
Our awards and accolades