Civil & Commercial Litigation Lawyers
Whatever stage your dispute might be at our dedicated team of litigation lawyers can help. We are experienced in handling matters that reach court, but also capable of resolving your dispute through alternative methods such as mediation.
PKWA Law is consistently ranked by the Straits Times as one of Singapore's Best Law Firms. The ranking is based on more than 10,000 recommendations made by over 4,000 lawyers (peer-to-peer survey), in-house lawyers (corporate legal departments) and clients in more than 15 different fields of law.
The civil and commercial litigation lawyers in PKWA Law have vast experience in a wide range of litigation matters, including the following:
Contract claims
Building & Construction
Corporate Litigation
Corporate and Commercial Disputes
Debt Recovery / Collection
Employer and Employee Disputes
Estate and Trust
Corporate and Personal Insolvency
Intellectual Property Related Transactions
Sale of Goods/Commercial Transactions
Landlord and Tenant
Property Disputes
Our focus is on commercial and civil litigation. Our commercial and civil litigation lawyers are also experienced in property-related litigation such as breach of contract over property and property defects.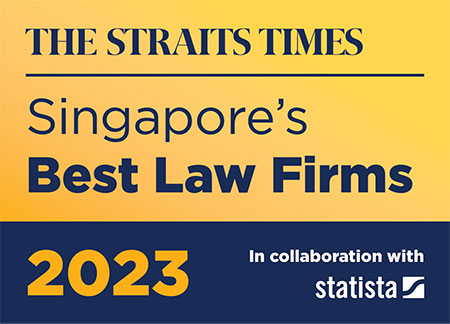 Meet some of our litigation & dispute resolution lawyers
Our awards and accolades