Trust & Succession Lawyers
"The firm packages most of its legal services with an all-inclusive fixed fee that is affordable for all."
The Straits Times
Have you planned for your family's future?
You should consider a Will Trust if you:
have assets such as a HDB flat that can be sold and the proceeds distributed to your beneficiaries;
have young children below the age of 21;
have adult children but you wish them to inherit your assets when they are older because young adults at 21 years old may not be able to handle their own financial affairs.
What is a Testamentary Trust or a Will Trust?
A trust is a legal framework in which you (the settlor) give a trusted person (the trustee) the right to hold title to property or assets for the benefit of others (the beneficiaries).
A Testamentary Trust (Will Trust) is a trust that is formed in a Will to take effect only after the settlor's death.   
When the settlor passes away, assets flow into the testamentary trust through the Will and are subject to the Grant of Probate process.
In the event the settlor loses his or her mental capacity, the Will Trust does not come into operation.  The Will Trust only comes into operation upon the settlor's death.
How can we help?
Our fees are fixed, clear and transparent.
If you are interested in learning how a Will Trust may be beneficial to you, please don't hesitate to get in touch. The first consultation is free.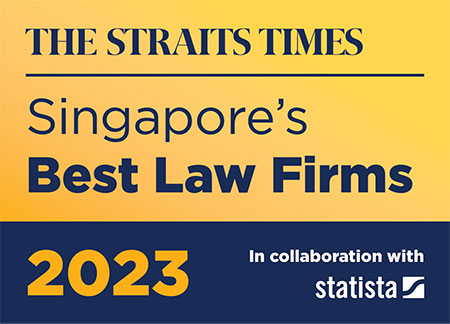 Fixed, clear & transparent fees
Will Trust
We are here to help
Please get in touch to discuss your situation.
PKWA Law has over 30 years of history, and with more than 130 employees. We are an established family law firm.
Our fees are fixed and affordable from the outset so that you can have peace of mind.
Excellent reviews and testimonials from numerous clients across numerous independent platforms.
Our lawyers are recognized as leading family lawyers by the Straits Times, and other leading publications.
PKWA Law is trusted by leading corporations such as DBS, OCBC, UOB, Maybank, HSBC, Citibank, and CPF Board.
Free first consultation so you can make an informed decision on whether to proceed with your family law matter.
Featured news
Award winning Law Firm
PKWA Law named as one of Singapore's Best Family Law Firms in the Straits Times annual survey 2023
Meet some of our Trusts lawyers and team
Our awards and accolades